Very Professional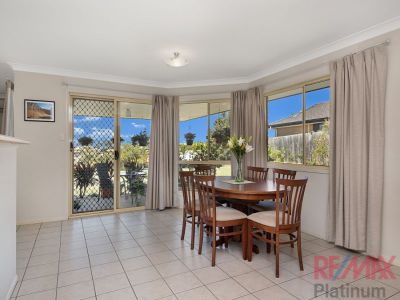 Leanne is a very organized and punctual person with great communication skills. In the processes of purchasing my house from her, she was very smart and helpful. If one day I decide to sell my house, I would ask her to do so. I recommend her to everyone who is looking for an able Agent.
Soraya
Absolutely one of the Best Agents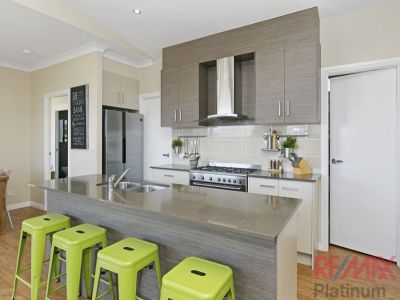 Cannot say enough about this agent, Nothing was too much trouble. I would recommend her to anyone without hesitation. Thank you Leanne!
Judith & Anthony
Ticks all the Boxes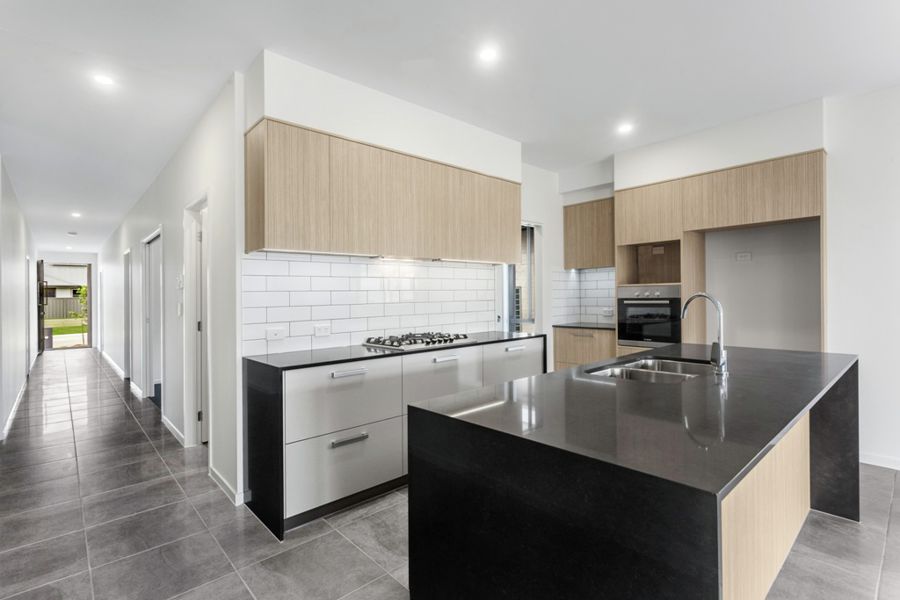 Leanne Kroes was appointed to market our property at Narangba. She came through with the results as hoped, communicating regularly with us throughout the whole process and acting in a courteous, friendly and professional manner at all times. Open house inspections were carried out regularly, the results of these inspections reported to us in a timely manner, and we are pleased with the result of Leanne's efforts.

We would recommend Leanne and her team at RE/MAX Platinum Narangba to anyone with a property to sell as she ticks all the boxes. Thanks Leanne.
Bill and Robyn
Settle for Nothing Less than Leanne
Leanne helped us buy our first home. She was so empathetic to both the seller and the buyer and provided an amazing conduit for negotiations. I would recommend Leanne for both buyers and sellers.
Luke & Samantha
Couldn't be Happier!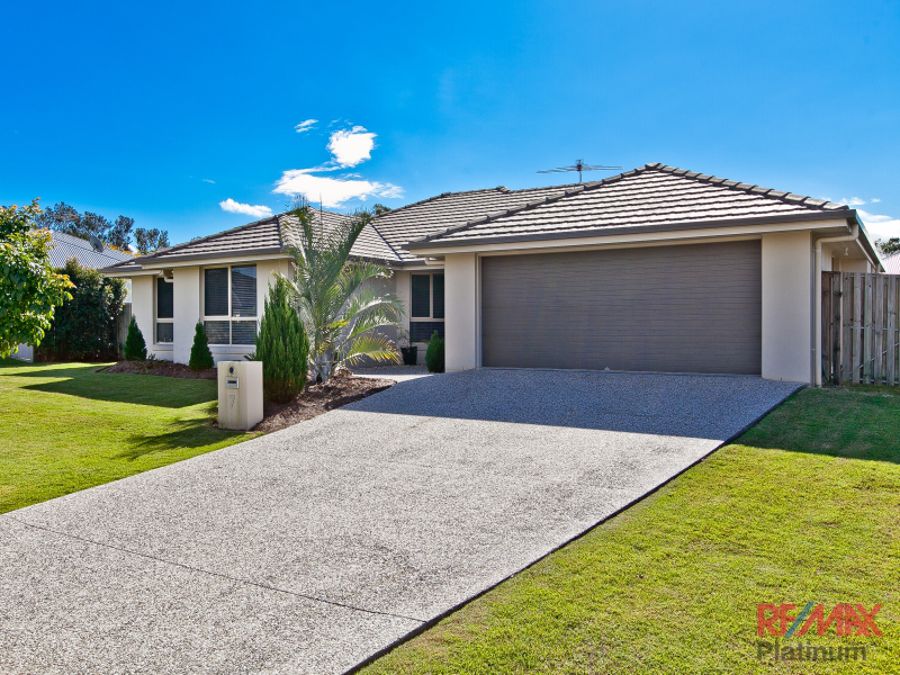 We couldn't be happier with the service we received from Leanne and her team at RE/MAX Platinum. Leanne went above and beyond our expectations and would highly recommend her and her team to anyone looking to sell or rent their property!
Joshua & Anita
Highly recommend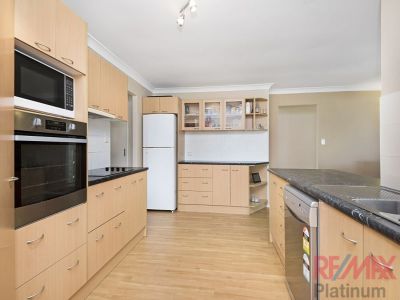 If anyone is wanting to get a reliable and professional agent Leanne is your person. She explained things for me that I didn't understand; She organised things for me when I thought it couldn't be done. You couldn't ask for a better agent.
Kellie-Ann
We're Very Happy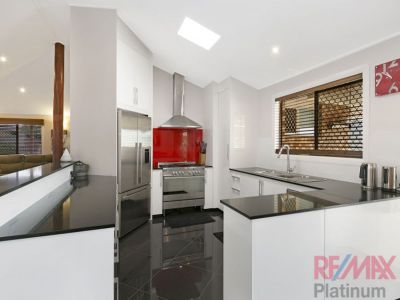 Excellent agent, very supportive and knowledgeable throughout the whole process. We cannot thank Leanne enough, we're very happy with our new home and the amazing deal we got selling our home. Highly recommend, great services!
Jo-Ann & Graham
Awesome 3 days !!!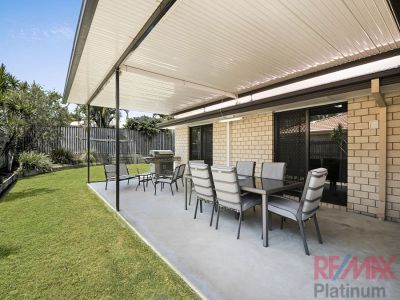 Listed with Leanne via a recommendation of a friend, both Leanne and her office were excellent.
Property sold on first open house and Leanne negotiated a higher price than we were asking for.
Mark & Amanda
Very Professional
Leanne & her team were very helpful & attentive to detail, even after the sale was complete.
Elspeth & Charlie
Best in the Business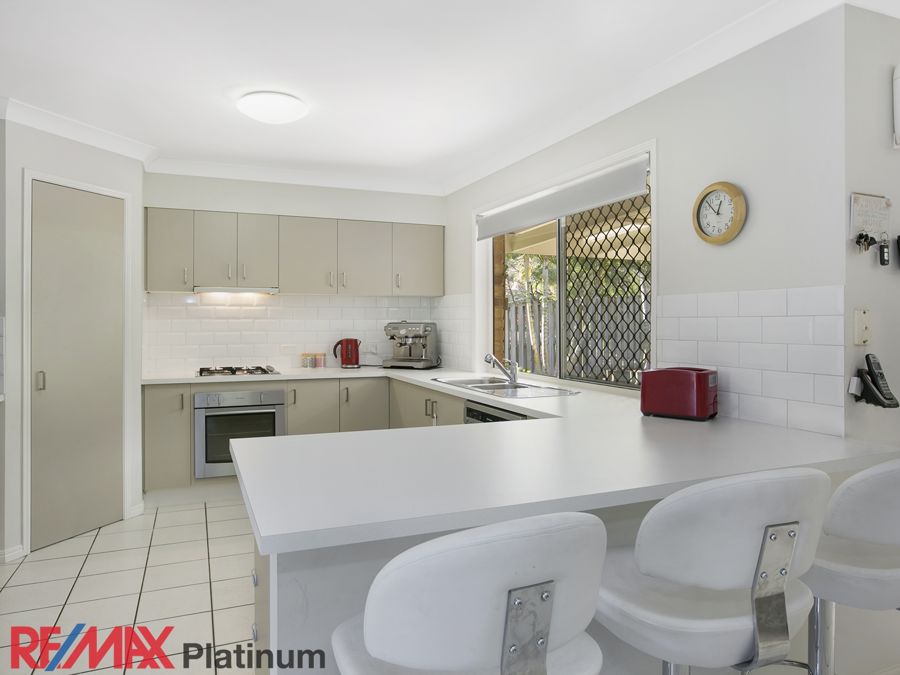 Leanne and her team are the best in the business. My partner and I were first home buyers and didn't know what to expect when trying to enter into the market. Leanne went above and beyond for us and she kept us informed on every little detail and guided us through everything we needed to know. She even drove to where we were living at the time in the evening after business hours to get the contract signed! Everything went so smoothly and I couldn't have asked for a better agent. Highly recommend!
Carla & Matthew
Hands Down Amazing!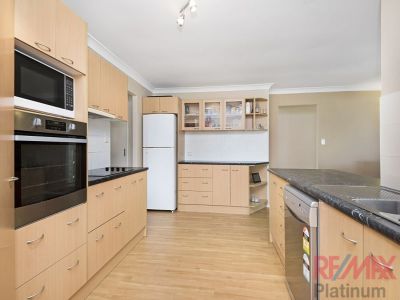 I initially met Leanne through the purchase of my property as a first time buyer, Leanne made the process stress free. No question was a silly question and she always answered thoroughly. Communication was prompt and always as promised.

Fast forward 5 years and it was time for me to sell up and move into other ventures, I had no hesitation in whom I would engage to sell my property. Leanne's marketing campaign and service as a seller's agent was hands down amazing. Leanne worked tirelessly and got me an offer for exactly what we had hoped. Although the settlement process was a bit of a mission, with the buyers attempting to back out due to personal issues on their side, Leanne kept me well informed. She even managed to line up an amazing broker to assist the buyer with some hurdles and after a fair few extensions. Settlement day came through.

I have absolutely no hesitation in recommending Leanne and her team at RE/MAX Platinum and if I ever return to QLD I would certainly be dealing with Leanne for my next purchase! Thank you so much for all your hard work Leanne, I'm sure my sale will always be one to remember!
Kirsti
Fantastic result!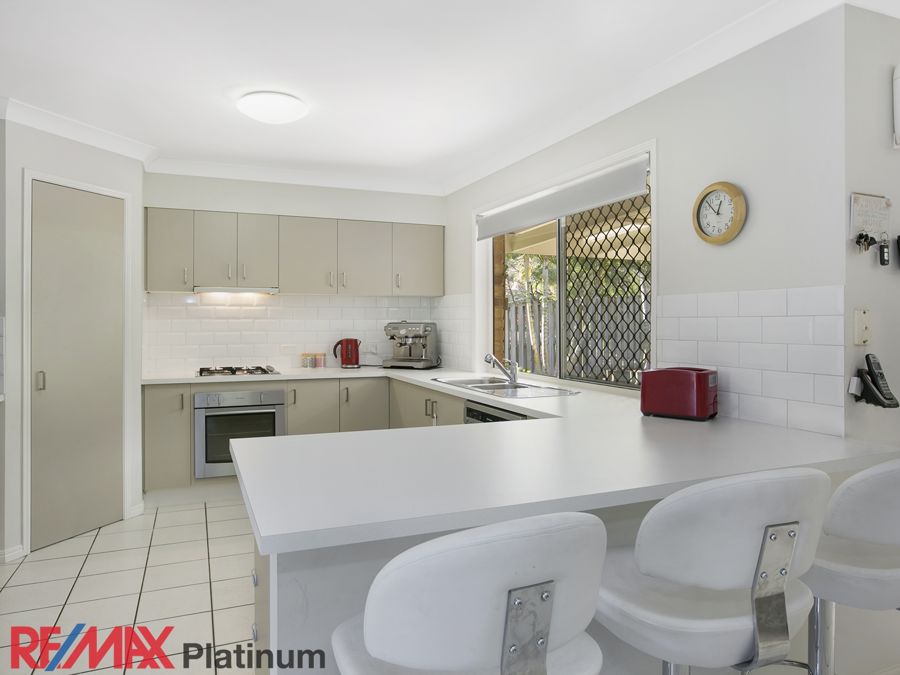 Leanne made the selling process an absolute breeze. She was always a phone call away and she worked hard to get us the absolute best price possible. My husband and I would definitely recommend her.
Aaron & Kelly
Delivers what she promises
Recently Leanne sold our home and during the entire process we were looked after so well. Leanne is professional, friendly, experienced; and she delivers exactly what she promises. We can't recommend her highly enough. Thanks so much!
Tania & Kiriakos
Awesome Agent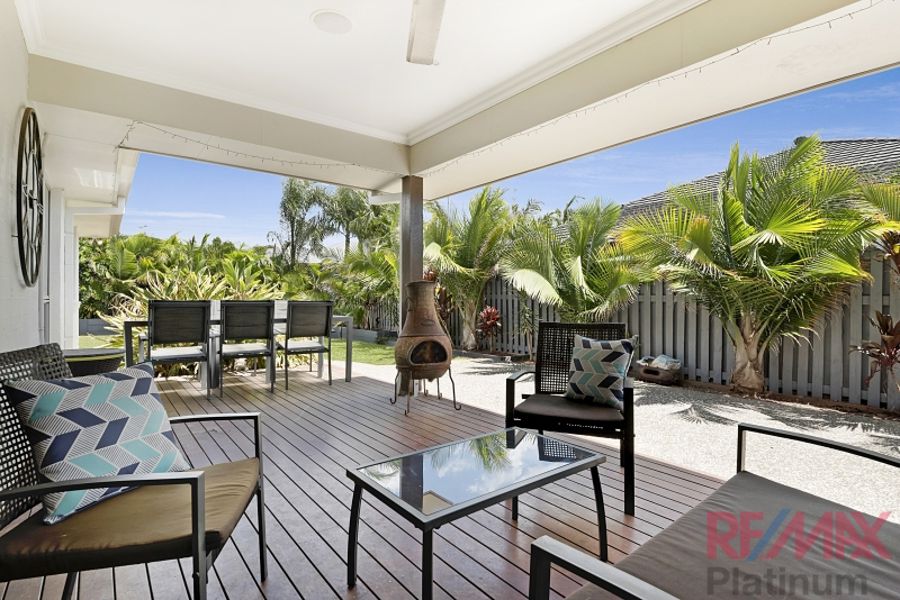 We had issues that were outside the normal, that Leanne handled professionally and with speed. Would highly recommend her.
Gordon
Very friendly & Incredibly knowledgeable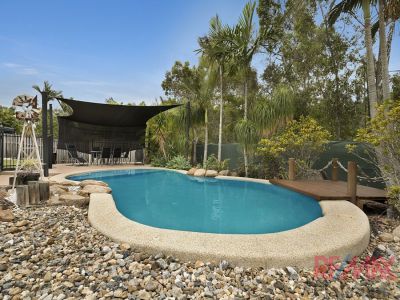 We purchased our home from Leanne. She was amazing from the moment we stepped into the open home. She was very friendly, incredibly knowledgeable on the area and the house and all things in and around Narangba. She drove 30 mins to give us a copy of the contract and she happily answered all of our questions. I would highly highly recommend Leanne.
Jodi & Bradley
5% above the Average
We were looking for an agent who would maximise the price we would receive for the sale of our investment property whilst treating our long term tenant with respect. Leanne offered what I thought to be an ambitious market appraisal and was able to secure a contract that was 5% above the average appraisal of other agents. We are very pleased with the service we received and the outcome. Thank you Leanne.
Andrew & Lucinda
All of the Little Details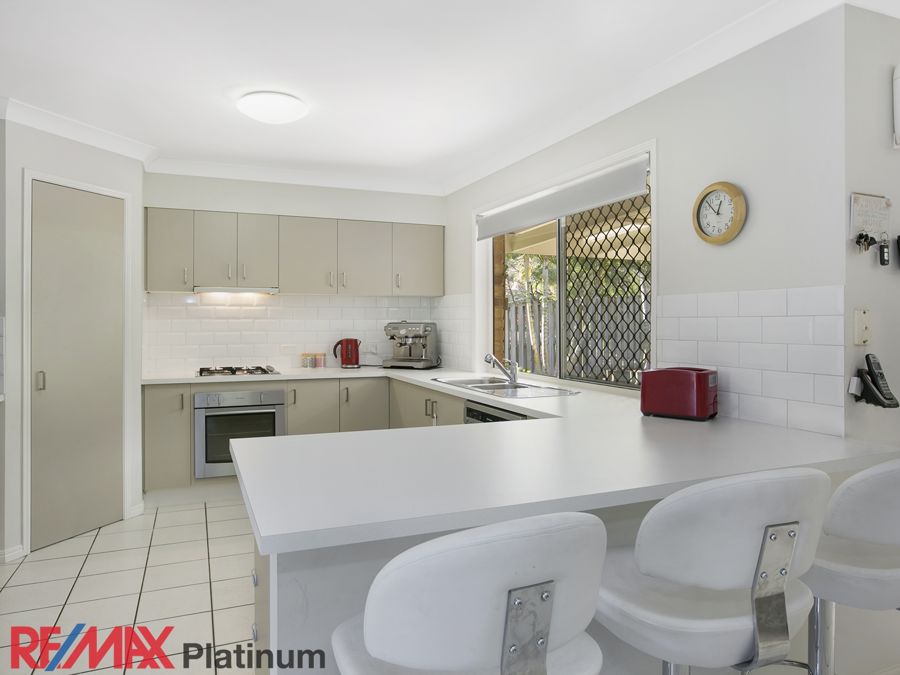 We just wanted to send a big thank you for making our first purchase of a property so enjoyable and smooth running. Your professionalism is above and beyond and not to mention the extra mile you go for your buyers, just exceptional.

RE/MAX Platinum thinks about all the little details that really make the whole process that much easier - being the first time going through this process, we don't think it could have gone any better.

We really do thank Leanne & Linda for all their hard work and prompt responses to all of our questions and keeping us informed of everything that was going on and also providing guidance as to what we needed to complete on our end.

Matthew and I could not of hoped for any better service or people to help us buy our first home!
So a BIG thank you for everything!
Carla & Matthew
An Absolute Breeze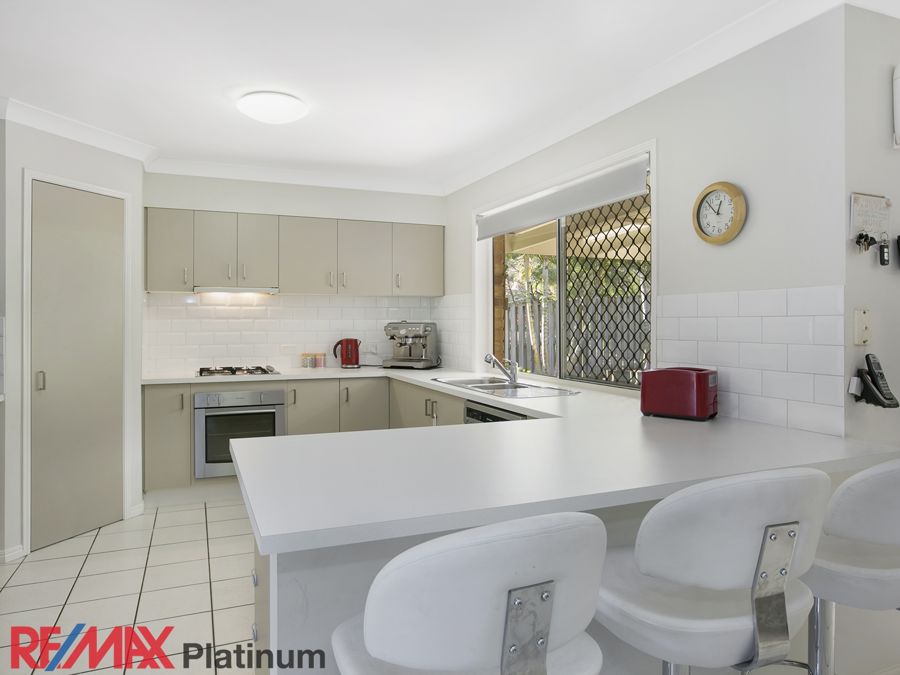 My husband and I could not be happier with Leanne and her team at RE/MAX Platinum. From start to finish they made selling our house an absolute breeze. Leanne went out of her way to look out for our interests and after only 2 days on the market brought us 5 signed contracts to choose from! We signed a contract with not only excellent terms but also a price that far exceeded our expectations. Fantastic result which showed Leanne wasn't just out for a quick sale but was passionate about getting the absolute best result possible for us. Thanks Leanne and Linda, you guys are legends.
Kelly & Aaron
Above Our Expectations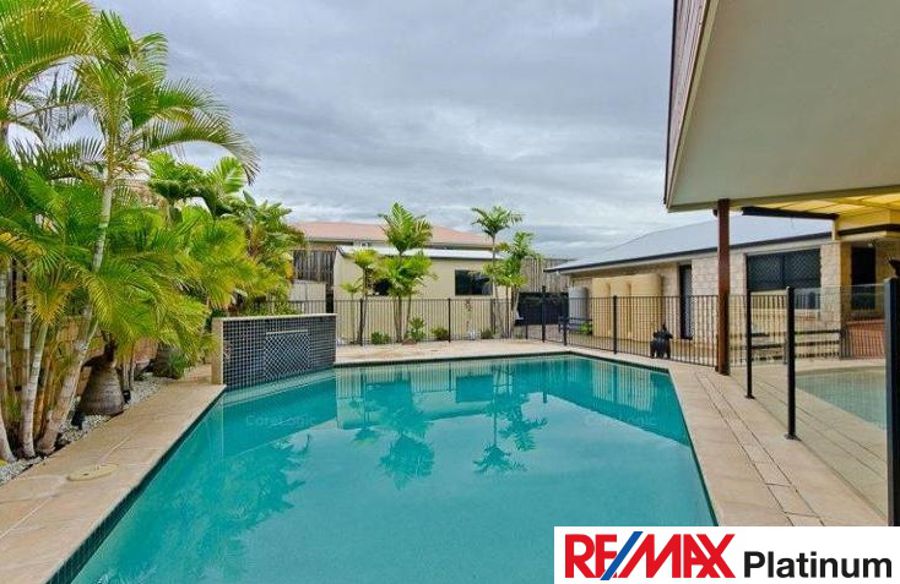 Leanne sold our home without any need for marketing costs, at a price above our expectations. She really is a professional and hard-working agent who answers her phone or gets back to you as soon as she can. She delivers on what she says and gives frank and fearless advice. We highly recommend Leanne and RE/MAX Platinum at Narangba.
Michael & Margherita
Exceeded Expectations!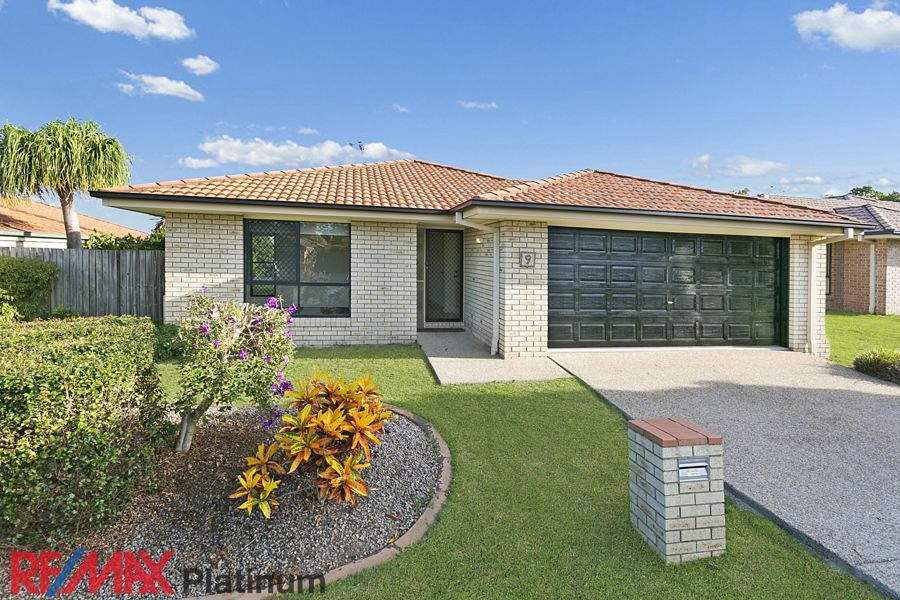 We would recommend Leanne Kroes and her team located in Narangba to anyone in the area wishing to sell.
Leanne was originally recommended to us by a relative who was pleased with the service provided to them just recently. We found all of the staff members we had dealings with to be knowledgeable, professional and courteous. Leanne and her team will go above and beyond to secure a sale. She certainly exceeded our expectations!
Lyn & Peter
It was a Pleasure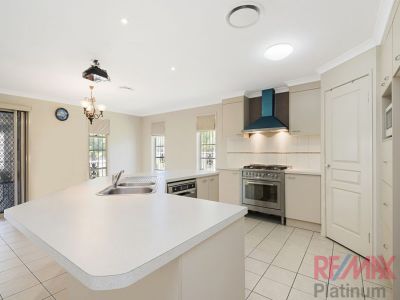 My experience with selling my home was great. I always knew what was happening and the RE/MAX Platinum team were all very professional. I would highly recommend Leanne to anyone wanting to buy or sell; It was a pleasure dealing with her.
Len
Best Experience Yet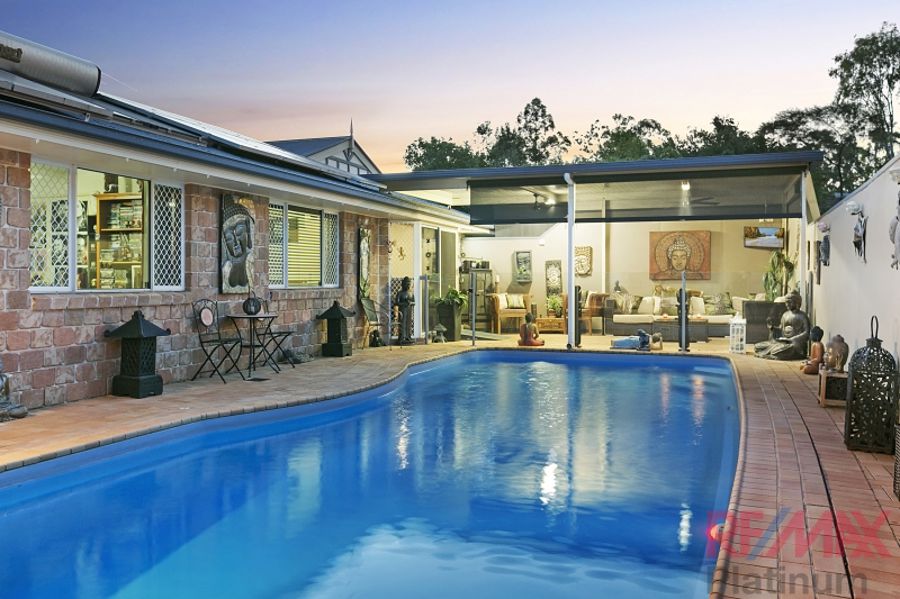 It couldn't have been easier. RE/MAX Platinum was wonderful through and through. I have sold a house before and this was my best experience yet. Thank you all for helping me through this difficult time.
Joanne
Worth her weight in Gold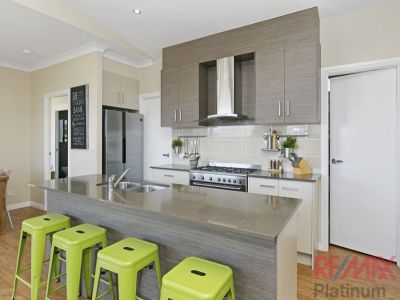 This was our first time selling a house and it all seemed a bit daunting. Leanne was recommended to us and after our first meeting with her, she instantly put us at ease. She is very knowledgeable about the market and the local area and filled us with confidence in her ability to sell our home for us. We couldn't have asked for a better agent. Leanne was amazing throughout the whole process. She sold our house in just 2 days!! She works extremely hard and we really appreciate the time and effort she put in. We never would have expected to find such a good agent, Leanne is worth her weight in gold. Leanne will be our first point of call for any future Real Estate needs. Thank you so much Leanne!
Antonia & Ash
Like a Breath of Fresh Air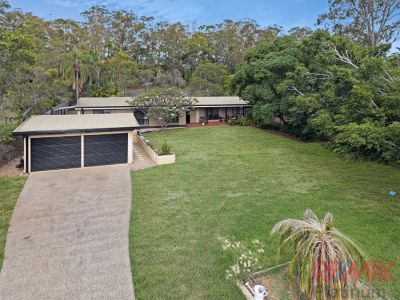 After nearly 12 months trying to sell with other agencies, and many disappointments along the way, we were recommended to try Leanne and her team. She came in like a breath of fresh air with a hands on - never give up attitude. She had the house sold quickly and was great support for Wayne and I. Now, thanks to Leanne and the great team at RE/MAX Platinum Narangba, we can finally begin our new life.
Rose & Wayne
More than Helpful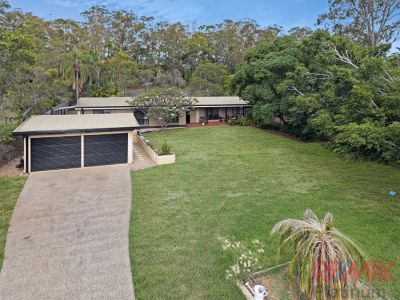 From the very beginning at the open house inspection, Leanne was more than helpful; taking our details and keeping us up to date. She went above and beyond to help us secure the purchase of he property we had our hearts set on. From there after, Leanne kept us in the loop and kept us on our toes. She was always prompt in responding to enquiries, even after hours. We wouldn't hesitate to recommend her services or call upon her if we were to buy again in the future.
Richard & Carolyn
Such a Pleasure!!!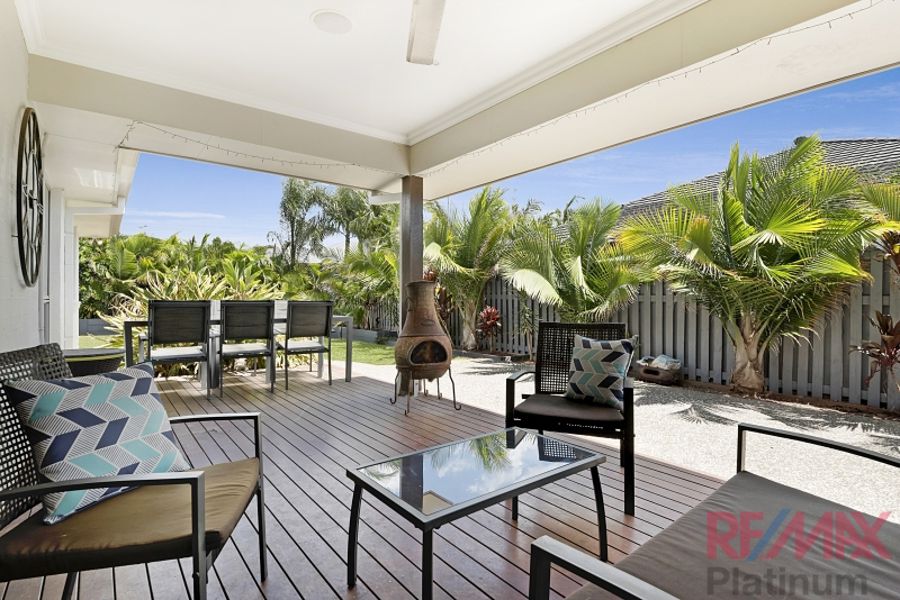 Leanne and her team have achieved our dream for us, by finding our dream home for our retirement. She went above and beyond in her efforts to achieve this with little effort to be put in by us, saving us stress and worry.

I would recommend Leanne and the RE/MAX Platinum team to anyone selling or buying homes.
Vicki
Very Responsive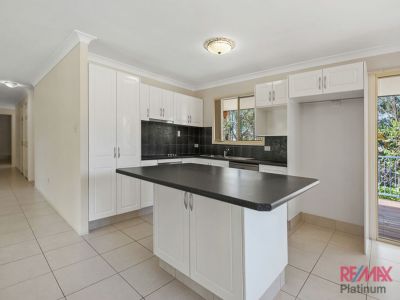 We both found the team very responsive to our needs and will purchase more from Leanne in the future
Gary & Rayelene
Above & Beyond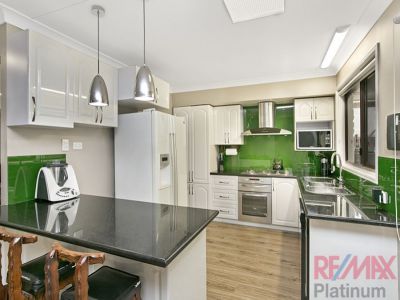 Thank you to Leanne and her team for making selling our house a pleasant experience. Her expertise made selling our place so easy. Leanne goes above and beyond to get the right price and sell in a timely manner.

Thank you again for such a pleasant experience.
Daniel & Tarron
Huge Help for a Small Business Owner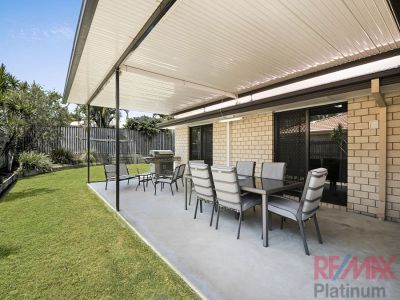 Leanne gave us a great first home buying experience. Going out of her way to meet after hours, which is always a huge help for a small business owner. Giving great local business referrals for soliciting and building & pest to ease the pain of finding extra hours in the day to make the never ending phone calls. Dealing with Leanne and who she has recommended, every call is short and sweet, covering all information for us without wasting time. It was an absolute pleasure.
Brian
Hard Working & Approachable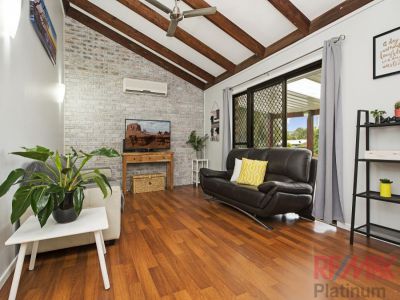 Leanne was a pleasure to work with and was very approachable. She was very hard working and always put her customers before her personal and family life.
Jade & Jayson
Enlist Leanne without Hesitation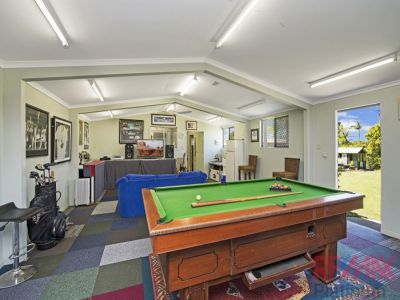 Leanne and her team were always very professional, she had great market knowledge of the area in which we were selling our property & worked tirelessly for us. Leanne always discussed openly and promptly what we needed to do, making the process that much easier. I would enlist Leanne without hesitation to sell another property for us.
Tamara & Michael
Willing to Help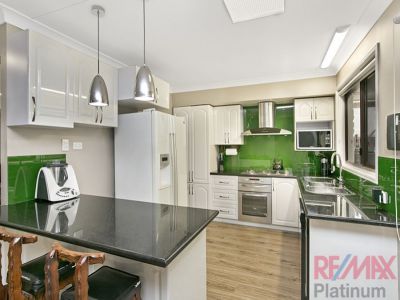 After attending an open home early on Christmas eve, and asking many questions of Leanne, we were happy to put forward an offer on the property. Leanne was very prompt in replying to our phone calls, even though she was busy planning a big Christmas event. She was very willing to help us get the contract filled in and signed; and we have been very happy with any further contact we have had with her. We would be very happy to recommend her to any of our friends and family.
Kim & Malcolm
Best Choice for a Real Estate Agent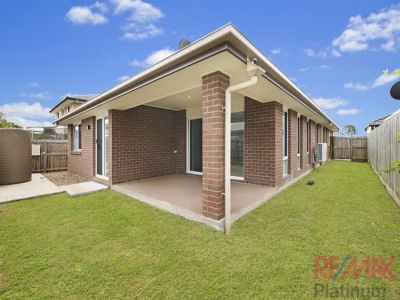 After a bad experience with a previous agent, it was a delight to be treated as the important person in this transaction. Continuous contact, achievable market price and a successful sale in a very competitive market in a very comfortable time frame. All of RE/MAX Platinum staff we dealt with were excellent and we never felt neglected or that our house wouldn't sell. We highly recommend Leanne and her team.
Gregory
Professional, honest and reliable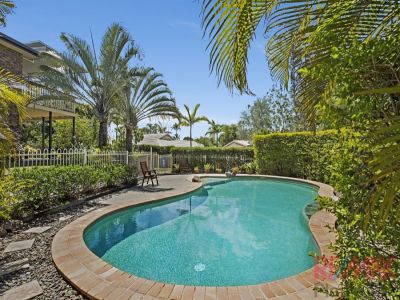 Leanne and her RE/MAX Platinum team at Narangba were recommended to me by a trusted friend and industry insider. He said she is professional, honest, straight forward, and you won't look back. He was right on all counts. The members of her team were always courteous and helpful. Leanne gave us the time we needed and answered all our questions. This gave us confidence throughout the process. The property sold in three weeks of going online. I thank Leanne for her candid appraisal and advice and have no hesitation in recommending her services.
Carolyn & Linden
Seamless from start to finish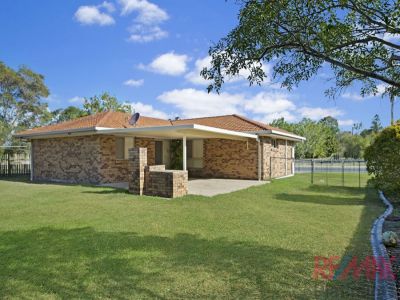 Leanne was on the ball from the beginning and never let go until the house was sold. Very impressed with her communication and approach and I can say it was a stress free experience. In fact I believe she is one of the best agents I have ever dealt with.

Robert
Professional, Helpful and Kind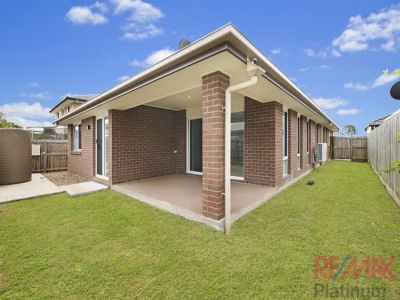 Leanne made my first home buying experience nice and relaxed. She was professional, helpful and so kind.
Ashley
Definitely knows the Market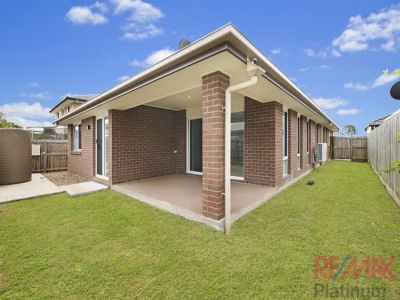 Leanne and the team at RE/MAX Platinum are professional and easy to deal with. We sold at near asking price and received continual feedback after each open inspection. At no time did we have to compromise on any of the guarantees that were made when we signed up with Leanne. She remained confident and upbeat at all times during our sale and delivered on all of her promises. Definitely knows the market in her area.

Would highly recommend and will use RE/MAX Platinum Narangba again if the need arises.
Greg & Sheree
Thank you Leanne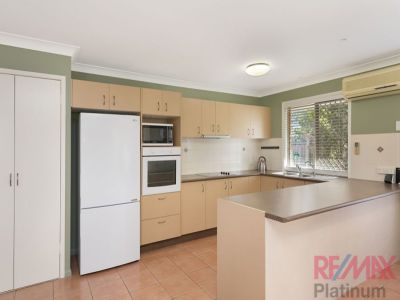 Leanne sold my home for a better than expected price, in a short time frame and continued to provide support through a complex settlement period.
Danette
House on a Hill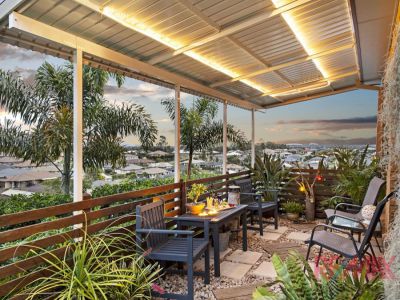 Despite the apparent challenge of our driveway, Leanne and her staff persevered until they found the perfect marriage of house and buyer.

I cannot recommend them highly enough.
John & Zelda
Someone to look after you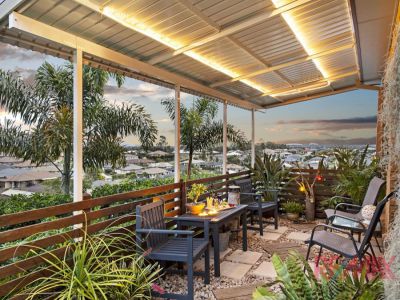 Buying a house or selling a house is always a stressful time; and what you need with you at all times is a good....no....great Real Estate Agent. Leanne Kroes and her team at RE/MAX Platinum, deliver everything that is needed to make this time a beautiful time and to cut down on the stress and problems that we the buyers/sellers will encounter.

From the first time we met Leanne, at the open house for 42 Stark Drive, Narangba, she was friendly & knowledgeable (without being pushy) and provided us with not only the normal qualities of the house but the 'little - important - things' behind the scenes that the eye could not see simply by looking.

Leanne went out of her way to come to us, for us to sign the Contract and on moving day (from our house) when we came across quite a big problem, we rang Leanne and without hesitation she was on the phone and fixed this problem for us (this I might add was not anything that was connected to the sale of Stark Drive - it was a problem we had with our Removalists, however, Leanne fixed it immediately for us).

I believe that when you are buying or selling a house you need someone like this to look after to you - to become a friend and not....just an Agent holding out their hand for their Commission. My husband and I highly commend Leanne and the RE/MAX Platinum team on a job....WELL DONE....thank you from both of us. Cheers. Maureen & John Harrison.
John & Maureen
Very Approachable and Caring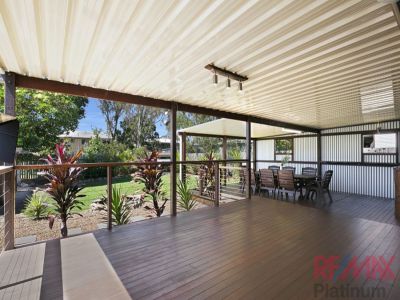 Leanne Kroes from RE/MAX Platinum at Narangba is amazing. She definitely goes above and beyond for her sellers and I'm sure she goes the extra mile for the buyers also.

From the first moment we met with Leanne. we knew we wanted to use her. We didn't even bother with any other valuations. She came to us out of work hours and came back to us very promptly with the work she had put together. She was very patient in waiting for us to get our home 'market ready' and didn't continue bugging us, just waited for our call. When we were ready to put it up, our house was on the market within days. Her marketing gave us a very quick sale with our home being under contract within 7 days for the price that we were after. Leanne came to our house and answered our calls at anytime of the day, always putting us first. I feel that her people skills and genuine personality is why our home sold so quickly.

Leanne and her team are very approachable and caring people and I cannot rate them highly enough! If you are looking at selling, I certainly recommend trying Leanne Kroes from RE/MAX Platinum. Thank you again Leanne.
Miranda & Joseph
If you go elsewhere you're missing out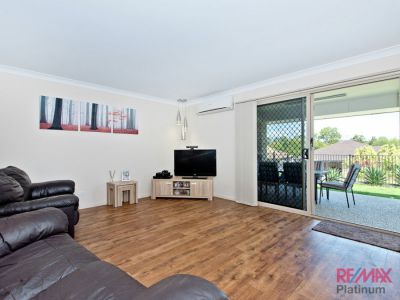 I used Leanne and her team when relocating and wouldn't hesitate to recommend them. As far as I'm concerned, they're the only choice.
David
All and More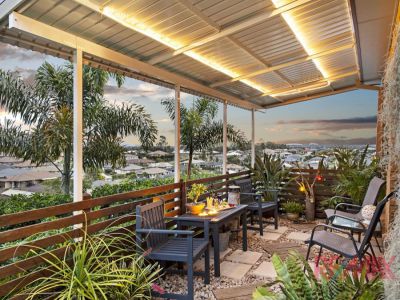 Over the last 40 odd years, my wife and I have bought and sold 4 houses in various cities throughout Queensland; and in all that time we have never experienced such a level of professionalism, enthusiasm, and dedication to achieving a successful outcome for our property.

I highly recommend Leanne and her staff to any person considering engaging an agent and I am sure you will find her to be all and more than I have said.
John & Zelda
The Sign of True 'Professional' Staff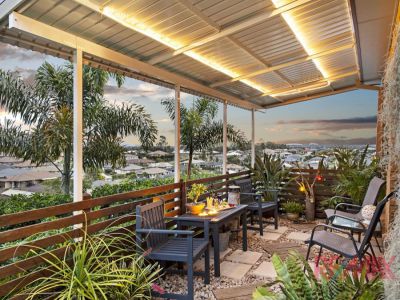 We initially met Leanne at an 'Open House Inspection' at 42 Stark Drive, Narangba when this house had been on the Market for about three weeks.

Leanne let us browse through the house and she was ready and waiting to answer any or all of our questions. She explained all of the qualities of this house, including the 'extras' that were not visible to (us) the buyer - by just looking – which became a great incentive for us to look no further for the house we wanted – 42 Stark Drive, Narangba.

As we had only a ½ hour to inspect the property we requested a further follow up inspection which Leanne had no hesitation in arranging for us, again giving us all the details of the many features that the house had, not even leaving out, that all of the 'potted' plants went with the house sale, which as my husband is an avid 'Gardener/Horticulturalist', was also a plus factor for our decision to buy.

At this inspection we decided to put an 'offer' in on the house. Leanne took us back to her office, went thoroughly through all the 'Contract' details and even sent a copy on to our Agent for his approval.

With a bit of negotiation from the 'sellers' and from us with Leanne as the mediator, we secured a Contract.

Our house, the house we were currently selling – sold – and we went 'unconditional' on Friday 7th October 2016 and settlement date will be 4th November 2016 – very much a whirlwind sale for us, purchase for us and sale for 42 Stark Drive, Narangba.

During this time of negotiation etc. I have sent numerous emails and text messages to Leanne with her returning these in a very timely manner, which I believe in a stressful situation of selling/buying, is a must for any Agent.

I can also compliment the other staff at RE/MAX Platinum for their speedy return of calls etc. and mention that on one particular day I needed to make contact with Caitlin Troman, at the RE/MAX office. Caitlin was home sick – however – she still answered her mobile, listened to me and helped me out with the questions I needed answered. This is the sign of true 'professional' staff.

Well done RE/MAX PLATINUM.

Maureen & John
Sold for more than expected!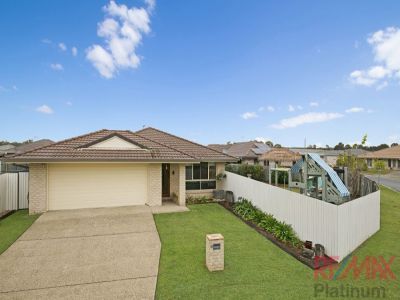 Sold within 24 hours of being listed online for above $ expectation. Outstanding communication skills and attention to detail. Highly recommend.
Loren & Liam
A stress-free buying experience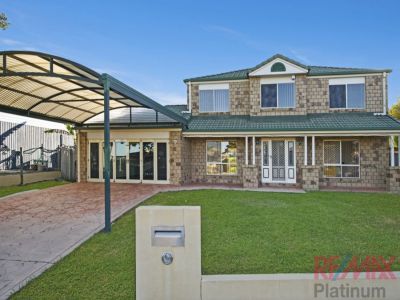 We found Leanne to be excellent to work with. She was very upfront, accommodated our requests and worked hard to answer all our queries in a very speedy time frame.

Leanne kept us up-to-date on a regular basis and always had a friendly, easy-going manner in all dealings. We would highly recommend Leanne for a stress-free buying experience.
Jane & Robert
I would recommend Leanne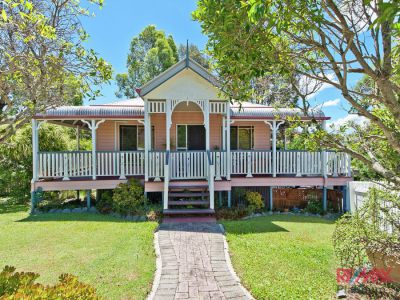 We recently had the pleasure of working with Leanne when we decided to sell our house. Her knowledge of the local area and what it takes to close a deal was greatly appreciated. I would recommend dealing with Leanne.
Don & Alicia
We now join all the others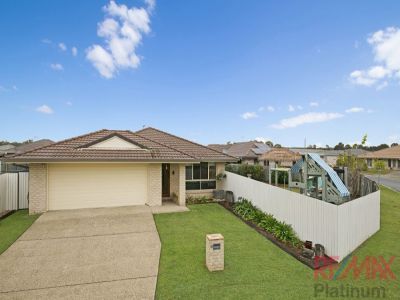 Under contract within 24 hours! Sold for premium price! We did our homework. We watched what was happening in our local area, spoke to several agents and read the online reviews. The decision to list with Leanne and the RE/MAX Platinum team was an easy one.

Leanne's attention to detail, focus and knowledge is outstanding. Together with Sinead and Rachel their communication and timely responses made the whole process smooth and easy.

Thank you for your outstanding support and effort in selling our home. We now join all the others who speak highly of and confidently recommend Leanne and the RE/MAX Platinum team.
Liam & Loren
What a GREAT find & ASSET Leanne Kroes is for selling a property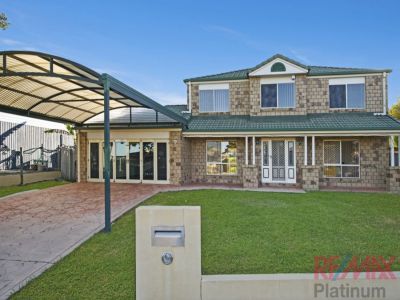 I was very lucky that I chose Leanne for the sale of my property. Not only was she a great communicator, but she also had wonderful negotiating skills that allowed the sale to go incredibly smoothly.

Since I had already left QLD, Leanne had to deal with all the issues that the new owners wanted corrected and its due to her and her team's ability to get everything done during the period before it went unconditional that the unconditional date was not delayed.

I would gladly recommend her to anyone. THANK YOU and YOUR TEAM for doing such a great job Leanne.
Kekulu
The dynamic duo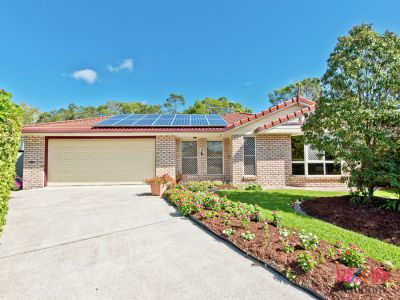 Thank you Leanne & Sinead. The dynamic duo. You are professional, friendly & nothing was too much trouble. From my original listing with RE/MAX Platinum to the sale of my property, you made me feel important & valued.

There was a couple of 'testing' moments for all of us. Your skills saw you thinking outside the square to solve issues with the sale as they occurred.

I couldn't have asked for a better team. I'm already recommending you to everyone.

Many thanks & best wishes.
Maureen
Hard work & knowledge really paid off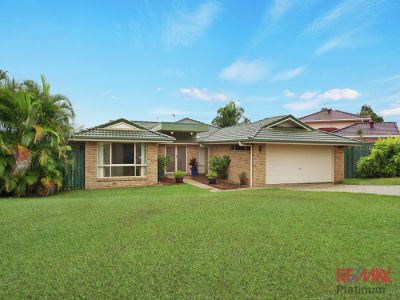 Leanne was fantastic while selling our first home. She made the process incredibly easy and took extra steps like having professional photos taken, and a lot more.

Leanne's hard work and knowledge of what it takes to sell a home really paid off - our listing looked amazing. Our first open home had a lot of interest and the team did an open home every Saturday until we had a contract. It couldn't have been a more pleasant experience.

I've recommended Leanne at RE/MAX Platinum to everyone I know. She's a true professional and a genuinely nice person. I think you'd be hard pressed to find a better agent.
Jess & Matt
First Class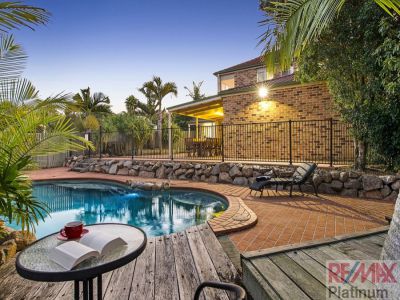 I rarely write reviews unless the service I received goes way beyond that of any form of expectation. And that statement sums up the reason why I have chosen to write a review for Leanne Kroes.

She ticked every box there was - approachable, friendly, sincere, knowledgeable and honest. She gave me a overview of the market value of my home without fluff. She did not pressure me in any way whatsoever, yet I chose to sign with her there and then.

Despite having many many homes for sale 'on her books' I never once felt like a 'number' or 'just another sale' at any time. She made time, she listened and she sold my home within 2 days. Thank you Leanne, you were first class and I would recommend you to anyone (and have done).
Terry
Quality Agents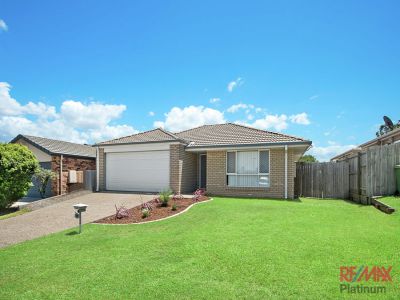 Leanne Kroes is an extremely knowledgeable and Professional Real Estate Agent. Leanne and her entire team at RE/MAX Platinum, Narangba deliver customer service and the clients expectations with absolute dedication & integrity. I thank Leanne for her efforts in selling my investment property and would absolutely recommend her to anyone looking to buy or sell Real Estate.
Niki
Professional Plus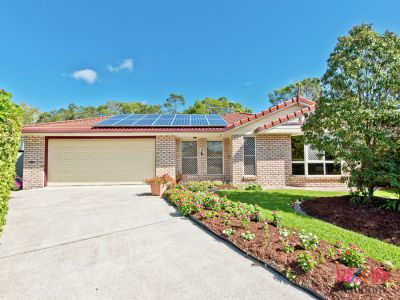 I can not thank Leanne enough. The sale of my property was a challenge. Leanne went into bat for me and was able to see the good in everything.

Thinking outside the square and using excellent negotiation skills saw the sale of my house happen in five weeks. She then assisted sorting the buyers finance issue to a satisfactory outcome for everyone.

Leanne made me feel valued as a client and kept me informed at all times. Looking for an honest and hard working agent then Leanne from RE/MAX Platinum Narangba is the one for you.
Maureen
Fortunate to use Leanne during my sale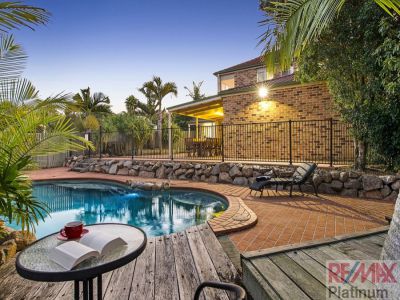 Leanne was recommended to me by my pool certifier, Theresa. Leanne was one of a couple of real estate agents I initially contacted. She was, however, the first one I met.

As a sceptic with all things 'sales' I was awaiting the usual self-endorsed banter but was genuinely surprised with her honesty, relaxed approached and knowledge. What's more, I never at any time felt I was a number or just 'another vendor'.

In summary, Leanne not only sold my house within 2 days of it being published on the net, but she secured more than her appraised value. I would gladly recommend Leanne to anyone.

(P.S - I also bought a new place shortly after. The real estate agent I bought through was rude, abrupt & insincere which highlighted how fortunate I was to use Leanne during my sale).
Terry
You won't be disappointed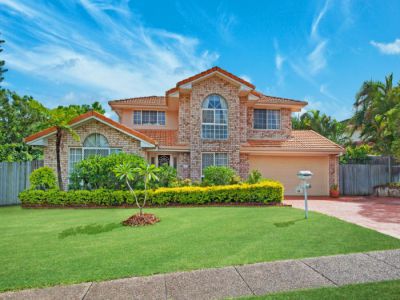 Leanne was personable, efficient, professional and went above and beyond when selling our family house.

She kept in touch throughout the whole process consistently passing on feedback from prospective buyers and keeping us up-to-date. She managed to get us a sale that was considerably higher than we expected.

I would definitely recommend Leanne to anyone buying or selling a home - you won't be disappointed.
Ros
Most professional & friendly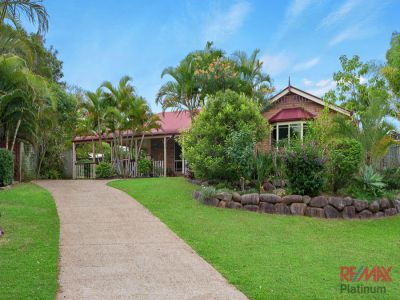 I found Leanne to be most professional and friendly. Her local knowledge was exceptional and her service and communication was excellent.

At no stage did I have to call to check on anything, and she was up to date with all matters at all times (unlike my solicitor).

I would highly recommend Leanne and her team to anyone looking to buy or sell.
Nigel
5 Stars!!!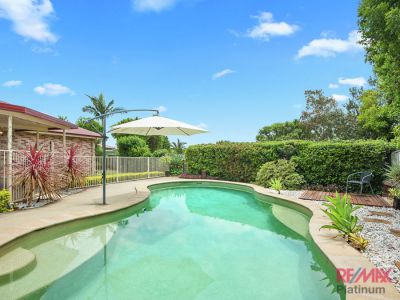 Leanne's dedication and professionalism is second to none in the real estate industry. Leanne's passion and enthusiasm for her work was very refreshing and I believe very genuine.

From the first appraisal to the settlement Leanne's communication skills were terrific and her attention to detail exceptional.

If you want a personal, professional experience with a real estate agent that actually cares about you and your family, I cannot recommend Leanne highly enough. 5 stars!!!
Scott & Lauren
Best possible price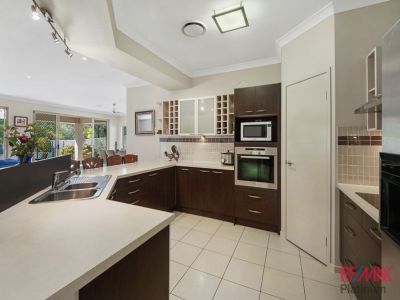 Leanne from the very beginning was very helpful, knowledgeable and keen to assist in any aspect of the sale. Leanne and her team provided constant updates on potential buyers all the way through to the sale of the property. I would recommend Leanne to anyone that would like to sell their property and obtain the best possible price.
Clinton
Contact her first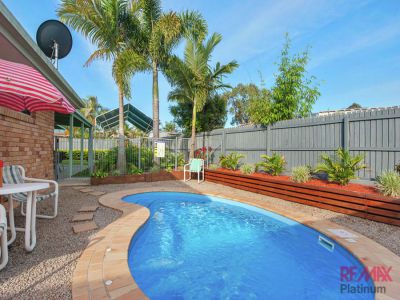 My parents home SOLD within a couple of weeks thanks to Leanne's great work. Her knowledge of the industry and her ability to negotiate well with buyers enabled my parents to put a bit more in their pockets than they originally wanted so they could not be happier. This the second home Leanne has sold for us and I would highly recommend you contact her first if you are looking to sell.
Steve
Surely real estate people can't be as good as he said?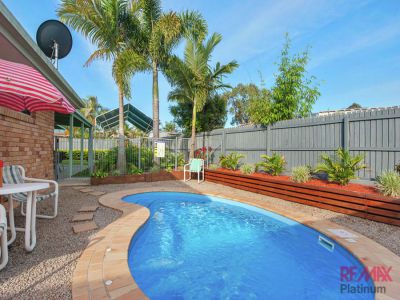 When our son first referred my wife and I to Leanne Kroes and her team at RE/MAX Platinum, Narangba, we were a little skeptical. Surely real estate people can't be as good as he said?

Our concerns were soon allayed when we started the process of selling our home. Leanne exhibited a level of professionalism that we believed was not common in the real estate industry. She proved to be trustworthy, reliable, punctual and really thorough in concluding the process in less than five weeks for a price that was exactly what we had hoped for.

Leanne leads a team of happy people who enjoy their work and we have no hesitation in recommending RE/MAX Platinum, Narangba, to anyone wanting to deal in real estate.

The good news is they can be trusted.
Ross & Marjorie
Great member of the Narangba community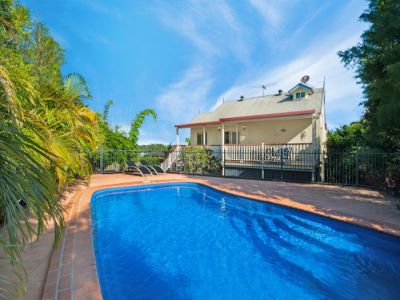 It was a pleasure dealing with Leanne during the purchase of our new home in Narangba. Leanne demonstrates excellent knowledge of the Narangba area and local community.

Nothing was too much of a hassle for Leanne as our purchase unfolded, including providing recommendations for local services and liaising with the seller to accommodate our personal requests.

Seven months later, Leanne continues to offer her help and support. She is a great member of the Narangba community and we would recommend her services at RE/MAX Platinum for your buying and selling needs.
Emma & Nathan
Kept up to date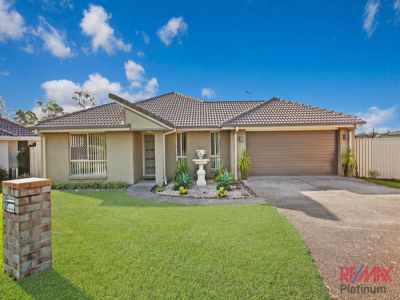 Leanne was a pleasure to deal with. The whole process went smoothly and I was kept up to date the whole time.
Craig
Leanne was amazing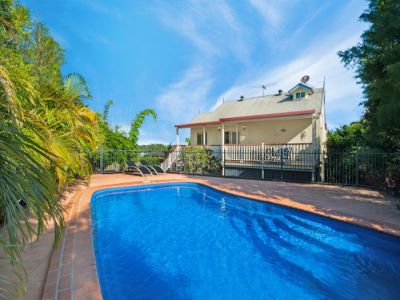 Leanne was amazing as we were selling our house. She constantly had potential buyers lined up ready to view the property. She was always happy to talk, take phone calls and be very open with communication.

The sale of our house was an extremely emotional time and Leanne's professionalism and compassion made such a huge transition just that much easier. I cannot speak highly enough of Leanne and all her staff.
Narelle
Most professional & client focused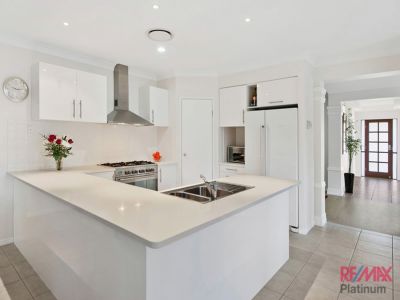 Leanne is an extremely professional, friendly, responsive and knowledgeable agent who is an absolute pleasure to deal with. The house sale that she handled was our seventh sale and she stood out as the most professional and client focused of any of the agents that we have used.

The service that she provided was the most supportive and complete that we have experienced and her recommendations, in particular for a conveyancer, were also excellent. We were delighted that Leanne was happy to focus upon achieving the sale price that we wanted in the time scale that we requested rather than being turnover driven and she surpassed both of the goals that we set her! I cannot recommend her highly enough!
Julia & Andrew
Honest, fair & respectful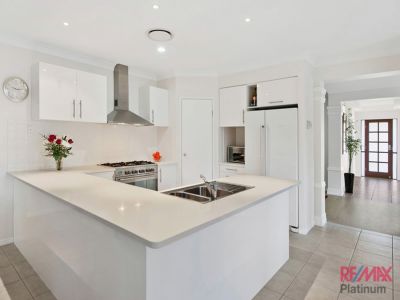 Throughout the whole process Leanne was professional and her communication was excellent. Leanne made my whole process of purchasing a home in a new area very positive. I found Leanne to be honest, fair and respectful at all times during the process.
Angelique
Worked very hard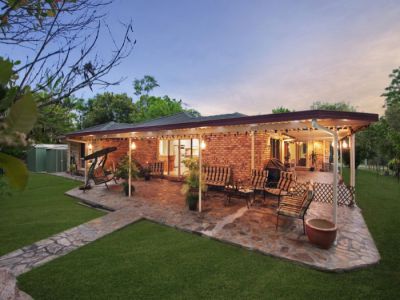 Leanne worked very hard to sell our property. It took longer than expected but Leanne never wavered in her outlook. She was going to sell the house, and that was that. As it turned out, the time of the sale could not have been better. Thanks Leanne.
Steven
Could not be happier
The people at RE/MAX Platinum Narangba took over the management of our lease this year and we could not be happier. They are amazingly approachable and friendly to deal with and are always keeping us up to date with what is going on. We have been through several real estates and have not find any better service than with RE/MAX.

Cassie & Matthew
Cannot fault anything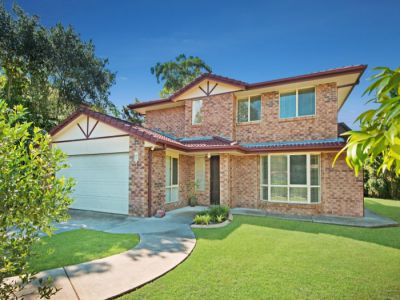 When I had made the decision to sell I did not hesitate to contact Leanne. Leanne had sold a house for myself previously with a fantastic result.

Leanne is so professional and sold my house in Narangba for more than I had expected, in only 8 days. I cannot fault anything with the way Leanne conducts her business and highly recommend her to anyone thinking of selling.
Chris
You're a gem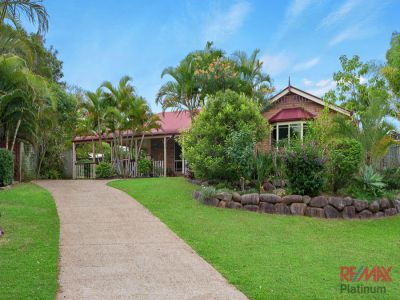 Leanne, loving the new house. Thank you so much for all your time and effort in helping us secure the property, always so pleasant and professional. You're a gem. Thank you again. I'd recommend you to anyone wanting to buy or sell a property. Yours sincerely.
Jenny & Harry
Recommending you in the future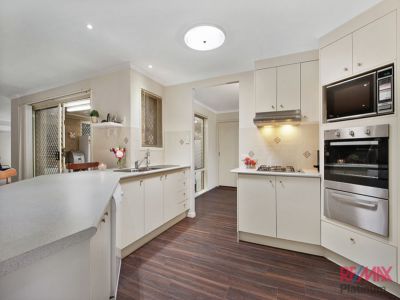 Peter & I have been very impressed with your professionalism while selling our house and at the same time being able to have a laugh & joke with you.

We congratulate you on communicating with us on a regular basis and having so many open houses was the success of selling our house. Having two contracts to choose from at the end was fantastic.

We definitely will be recommending you to other people in the future.

Helen & Peter
Leanne was great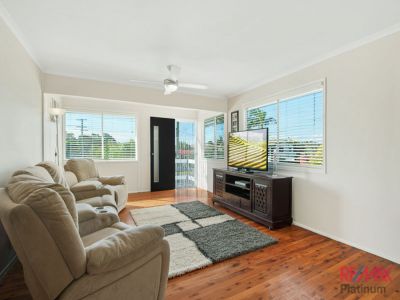 We used Leanne to sell our place and we could not be happier. We felt no stress or pressure and Leanne got us above asking price. We are so thankful to Leanne and her team.
Amy & Dean
Platinum service... not just a name!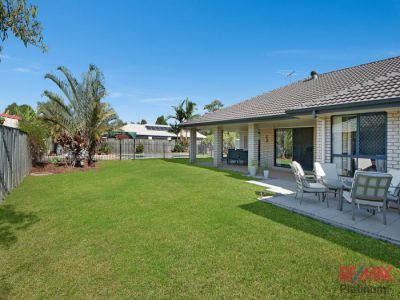 This lady made the selling of our home far easier than I had ever expected. From start to finish Leanne took all the stress for us, negotiating the sale of our house in no time at all. No matter what the queries were, from us or our buyer, Leanne dealt with them quickly, efficiently and professionally. I would highly recommend RE/MAX Platinum. Leanne and her team did a fantastic job for us.
Brian & Sandra
Absolutely delighted with the service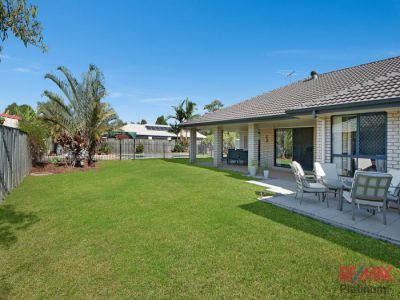 We have been absolutely delighted with the service and support received from Leanne, Rachel & Sandra from RE/MAX Platinum, throughout the purchase of our new home.

From the very beginning - the recommendatin of the property to us by Sandra; the availability of Leanne to take us through the home and her honesty and patience, allowing us to make decisions that were right for our family. Right through to the service and professionalism required for completing our purchase has been incredible.

As a result, we have a beautiful new home that is exactly what we were looking for, at the right price. We have only to look forward to moving in without any regrets or worries. Thank you so much!
Georgeina & Charles
Best agent ever!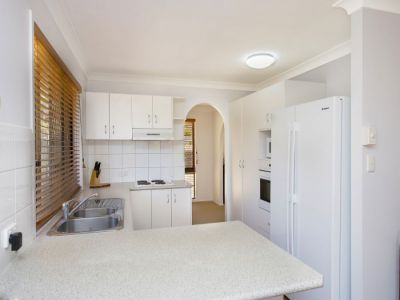 From the initial property appraisal through to the sale of the property, all encounters with Leanne & her team members were conducted in a professional, efficient and friendly manner. The constant feedback kept us 'in the loop' at all times and we felt that the experience was less traumatic with Leanne in charge. Best agent ever!
Jim & Marilyn
Nothing but fantastic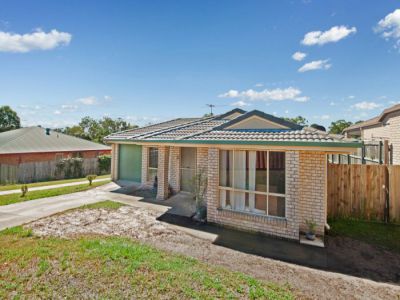 My experience with RE/MAX Platinum has been nothing but fantastic, the service is exemplary.

When we placed our home on the market with Leanne we felt very confident she would do everything she could to ensure a successful sale, always had a bright cheerful smile. The many open houses was the key to the success of the sale of our home, we are extremely grateful to Leanne and her team for such a successful outcome.

I personally recommend Leanne to any future clients, her personal touch & friendly nature will make you feel relaxed & confident. Thank you Leanne for everything.
Robin
'Made us feel at ease'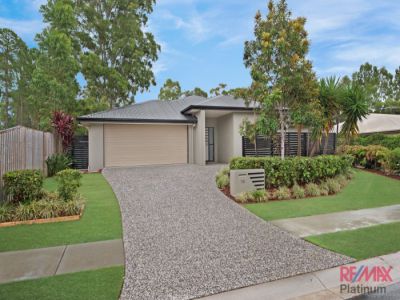 Hi Leanne,

We would like to take this opportunity to personally thank you for selling our property. Your excellent job in the way you advertised our property, resulted in a very quick sale. Your professional manner, your honest and friendly personality and knowing we could contact you at any time made for a very pleasant experience.

Throughout the process you kept us informed which was greatly appreciated, and made us feel at ease.

We would have no hesitation whatsoever in recommending Leanne and her team at RE/MAX Platinum Narangba.
Phillip & Christine
'Restored our faith in Real Estate'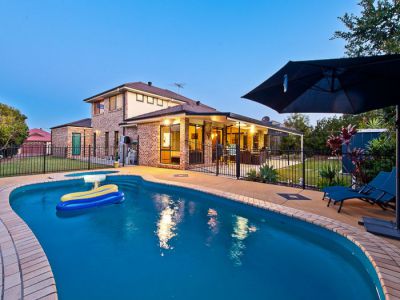 Leanne, we believe that your commitment and dedication to us as clients has been unsurpassed. Your focus on the end result was beyond question and your motivating advice and detailed reporting during the process was appreciated more than you realise.

From the onset we had confidence we were in the right hands and have no hesitation in recommending yourself and your dedicated sales and administration team to others who value professionalism, honesty and integrity. Thank you!

We wish you all the very best for the future.

(P.S. You have restored our faith in Real Estate Sales personnel!)
Jim & Marilyn
Amazingly helpful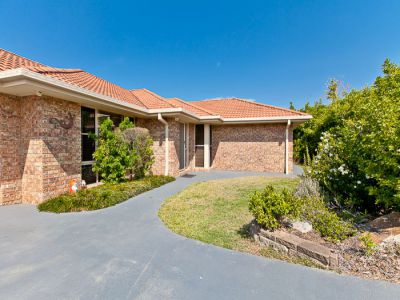 Right from the first initial phone call I had with Leanne, she was and continued to be incredibly warm and friendly. There was never anything that was too much effort for her. She went over and beyond her necessary duties not only just to be amazingly helpful but also to make sure we had nothing to worry about and felt at ease during a very stressful interstate move.

Could not recommend her highly enough! Thank you so much for everything Leanne, working with you has been an absolute pleasure we are very grateful for.
Kurt & Bree
Fabulous to deal with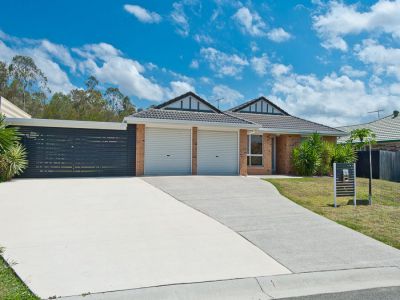 Leanne and RE/MAX Platinum were excellent to deal with. Everything was completed professionally, but she was not like other pushy agents. Leanne was fabulous to deal with and I would recommend her to anyone looking to buy or sell their home.
Charlene & Dayle
Great Communicator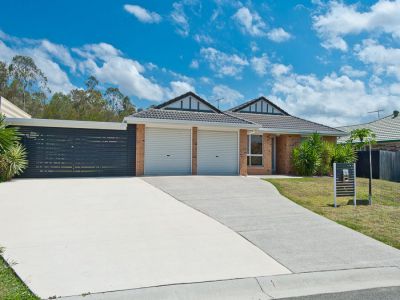 Throughout the process of buying our home, Leanne was extremely professional and was a great communicator. She made our experience a great one and we would recommend Leanne to anyone buying / selling a home.
Ellen & Danial
Very Impressed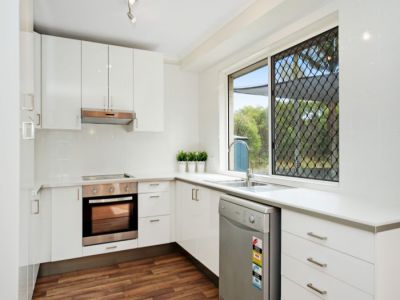 I had a rental that was destroyed by tenants. Leanne came over and gave some advice on what areas would be best to spend my money on to get the best return on sale. When we were finished, she gave great feedback. I received constant info about open homes and the house had multiple offers given. Sold quickly for the price I wanted. Very Impressed. Thanks Leanne.
Claudine
Only person for the job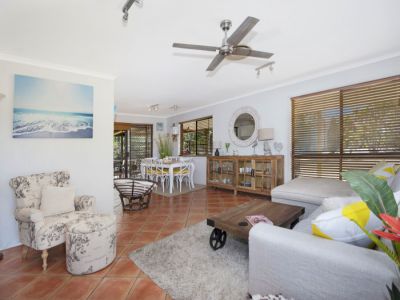 I am a very busy man and was pleased with how Leanne handled the negotiation and final sale of my property. She did her job so effortlessly and this left me to be able to do my job. Her professionalism and market knowledge confirmed to me, she was definitely the only person for the job. So pleased with the quick sale and the price I achieved. So win/win for everyone involved. Thanks Leanne. Much Appreciated.
Les
First class service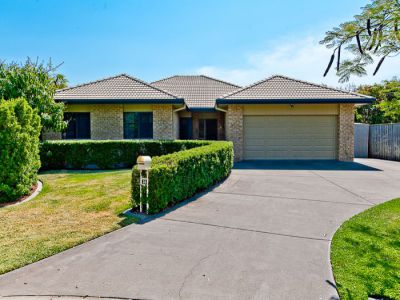 From start to finish Leanne provided a first class service & would recommend her to anyone who is thinking of buying/selling their house.. Excellent....
Clare & Chris
Very Efficient & Professional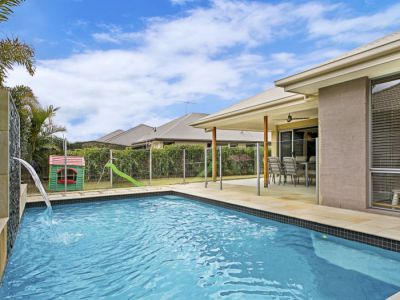 It was a great experience selling our home with Leanne at RE/MAX Platinum. She was very efficient and professional. Questions were answered immediately. I would certainly recommend Leanne to others in the future.
Karla
Ultimate Professional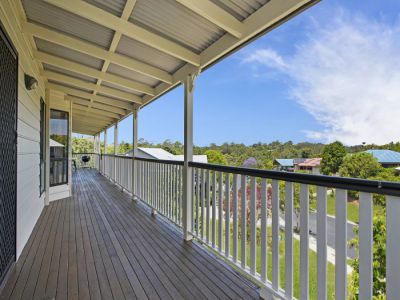 Leanne was the ultimate professional from start to finish. And any problem was dealt with calmly and with care. I would have no hesitation recommending Leanne to any prospective seller or buyer as she is the ultimate professional in real estate. My sale was handled quickly and smoothly and I knew at all times how things were progressing because of Leanne's attention to detail. Very happy.
David
Great result for all involved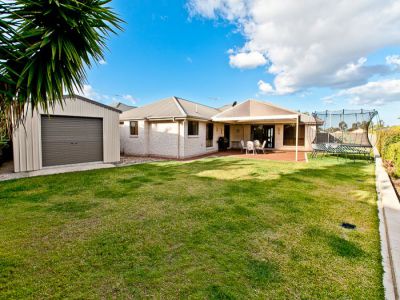 Thinking back after selling my house, I can honestly say that Leanne made the whole process very easy for me. Leanne gave great advice because she understands the property market, she provided real estate service as she said she would and delievered a great result for all involved. I will have no worries recommending Leanne to anyone wishing to make a move in the property market.
Steve
Easy and Seamless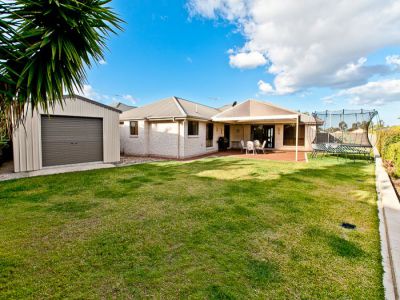 My wife and I found buying a house through Leanne Kroes to be a relatively easy and seamless process. Her knowledge of the area and processes we would have to go through during the purchase was second to none. We would recommend Leanne to any prospective buyer.
Graham & Joanne
Commitment and Excellence
It is with pleasure and gratitude that we share comments on our experience with Leanne Kroes in the purchase of our property in Dayboro and Sale of our Home in Eaton's Hill. We have never before encountered such a level of commitment and excellence in any of our previous purchases or sales.

The experience at each phase of the process was superior, such as useful insights on pre-listing renovations, effective open homes and proactive facilitation during the sale negotiations/due diligence. All of these tasks, whether business-related or interpersonal, were accomplished with a advanced degree of competence, humility, integrity and grace.

Thus, we highly recommend Leanne Kroes for selling or buying your home.
Karl & Michelle
Expert in her field
I can absolutely recommend Leanne Kroes as a sales agent if you are selling your property. Leanne is a genuine, honest, professional and friendly person who is an expert in her field. I have referred Leanne to many family & friends several times and everyone has always been happy with her service. You won't be disappointed!
Cathy