Excellent Negotiator and very storng tactical approach from Billy Markovski!!!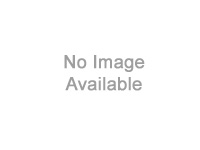 Billy Markovski has been helping us for buying and selling campaign process for a couple of our property. Recently he has sold one of our properties. His strong tactical approach and organized marketing strategy bring up the best value of selling campaign and we are very happy. He is a powerful negotiator and demonstrates excellent communication skills. He will evolve in the real estate arena irrespective of the brand and company he will be working with. We wish his best success and a great future ahead. We will continue our real-estate campaign through him. Once again Billy thank you so much, this has been such an awesome experience! "Tons of gratitude for the untiring service you rendered to help us. Best Regards, Mohammad and Shehzeen.
ohammad and Shehzeen
Excellent Service
Billy Customer service skills are par excellence from the initial informal talk right to the day of settlement, Billy kept in touch with us to make sure that everything went through smoothly. Can't thank him enough for being there when needed. Wish there were more of Billy's around us.
Rajesh